Monsoon is Going on - Show off Your Loafers Shoes for Men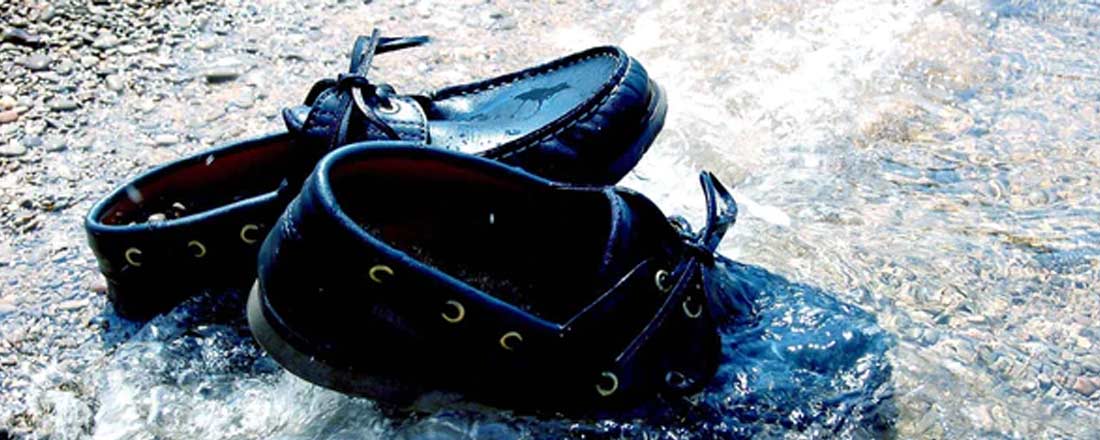 In the midst of the monsoon season, it becomes crucial to maintain your style despite the challenges posed by the rainy weather. One aspect that often gets compromised is footwear, but fear not! Loafer Shoes for Men provide the perfect solution. These versatile and adaptable shoes not only complement a wide range of outfits but also possess features that make them suitable for the rainy season. In this post, we will delve into the world of Loafer Shoes for Men, exploring various types, offering styling tips, and discussing how to care for them during the monsoon.
Understanding Monsoon Season
The monsoon season is characterized by heavy rainfall and increased humidity. This weather pattern poses unique challenges for men, especially when it comes to choosing the right footwear. Rainwater can ruin certain materials and compromise the overall durability of Loafer Shoes for Men. Additionally, the constant dampness can lead to discomfort and potential foot health issues. To combat these challenges, it is important to explore footwear options that offer both style and functionality.
Why Loafer Shoes for Men are Ideal for Monsoon?
Loafer Formal Shoes for Men are truly the unsung heroes of monsoon fashion. Their versatility and adaptability make them a perfect choice during this season. These slip-on shoes are designed to be worn without socks, which makes them ideal for combating moisture and preventing unpleasant odors. Moreover, loafer formal shoes for men come in a wide range of materials, including water-resistant options, ensuring that your feet stay dry even during heavy rain. The comfort and ease of slipping them on and off are additional factors that make loafers a popular choice for rainy days.
Caring for Loafer Shoes for Men in Monsoon
To keep your loafers in pristine condition throughout the monsoon season, follow these essential care tips:
Cleaning and Protecting: Regularly wipe your loafers with a damp cloth to remove any dirt or stains. Apply a water-repellent spray or coating to maintain their water-resistance.
Drying and Storing: After each use, allow your loafers to dry naturally in a well-ventilated area. Avoid placing them directly in sunlight or using artificial heat sources, as this can damage the materials. Store them in a cool, dry place to prevent moisture buildup.
Styling Tips for Monsoon Loafer Shoes for Men
A. Appropriate Outfits with Loafers
Casual Monsoon Ensemble With Loafers: Pair your loafers with slim-fit jeans or chinos and a lightweight, waterproof jacket. Add a colorful umbrella to complete the look.
Semi-Formal Attire Complemented By Loafers: Opt for tailored trousers, a button-down shirt, and a blazer. Finish off with loafer shoes for men for a sophisticated yet weather-appropriate outfit.
Loafers for Formal Occasions during Rainy Season: Choose a sleek, black leather pair of loafers. Pair them with a well-tailored suit and a stylish, compact umbrella for a polished and practical look.
B. Monsoon-Inspired Colors and Patterns
When it comes to monsoon fashion, incorporating appropriate colors and patterns can enhance your style. Consider these options:
Colors: Opt for vibrant hues like navy blue, forest green, or rust orange. These colors not only embrace the rainy weather aesthetic but also add a pop of color to brighten up the gloomy days.
Patterns: Experiment with patterns like polka dots, checks, or even floral prints. These patterns add a playful and lively touch to your ensemble while staying in tune with the season's ambiance.
C. Accessorizing with Loafer Shoes for Men
To complete your monsoon look, consider these matching accessories:
Belts: Choose a belt that complements the color and material of your Loafer Shoes for Men. Coordinating colors and textures between your belt and loafers will create a cohesive and stylish look.
Watches: Opt for waterproof or water-resistant watches to ensure they can withstand the rain. Consider practical yet fashionable options such as rubber or stainless steel bracelets that can withstand moisture.
Other Items: Don't forget to coordinate other accessories like wallets, keychains, and bracelets to enhance your overall style. Choose materials that are durable and water-resistant to withstand the monsoon season.
Selecting the Right Size and Fit for Loafer Formal Shoes for Men
Having the proper size and fit is crucial for comfortable wear, especially during the monsoon season. Follow these tips to ensure a perfect fit:
Measure Your Feet: Use a tape measure or a sizing device available at shoe stores to determine the length and width of your feet. Compare the measurements with the brand's size chart before making a purchase.
Consider Half Sizes: If you find that you are between sizes, always opt for half sizes. This little adjustment can make a significant difference in the overall comfort and fit of your loafers.
Pay Attention To Width: Take note of your foot's width, as loafers come in different width options. A proper fit ensures that your loafers neither pinch nor feel loose, ensuring a comfortable walking experience.
FAQs about Monsoon Loafer Shoes for Men
Can Loafers Really Withstand Heavy Rain?
Yes, loafers made from water-resistant materials can withstand heavy rain showers. However, it is advisable to opt for proper water-resistant treatments or coatings to enhance their performance.
Are Loafers Suitable For The Rainy Season In All Regions?
Loafers can be suitable for the rainy season in most regions, as long as they are made from appropriate water-resistant materials and have been adequately protected. However, in regions with extreme rainfall and flooding, it is recommended to opt for fully waterproof footwear.
How Often Should I Clean and Maintain My Loafers during the Monsoon?
Regular cleaning and maintenance are crucial during the monsoon season. It is recommended to clean your loafers after every use to remove any dirt or moisture. Additionally, ensure they are properly dried before storage to avoid fungal growth and odors.
Are There Any Specific Socks To Wear With Loafers In The Monsoon?
It is advisable to wear moisture-wicking socks made from breathable materials with your loafers during the monsoon. These socks help prevent excessive sweating and provide additional comfort to your feet.
Can Loafers Be Worn For Formal Occasions Despite Being Known As Casual Shoes?
Loafers have evolved beyond their casual origins and can be worn for both casual and formal occasions. With the right design and material, loafers can elevate your formal attire and add a touch of sophistication to your ensemble.
Conclusion
Loafer Shoes for Men are undoubtedly the perfect choice for men who wish to maintain their style during the monsoon season. Their versatility, adaptability, and functionality make them a go-to option when it comes to footwear selection. Whether you opt for classic penny loafers or embrace the elegance of tassel loafers, these shoes can effortlessly complement various outfits and withstand the challenges posed by rainy weather. By following the provided caring tips, selecting the appropriate size, and accessorizing thoughtfully, you can showcase your loafers while staying comfortable and stylish even on the rainiest of days. Remember, both style and comfort are essential, so embrace the monsoon and step out with confidence, showcasing your impeccable taste in Loafer Shoes for Men.
Author Bio

Meet Rijul Soni driven by a passion for education and staying updated with evolving trends, Rijul Soni embarked on a journey of knowledge-sharing through blogging. He hails from Punjab and has pursued B.Tech from NIT Jalandhar. After working as an Operations & Analytics Consultant in Bangalore, he joined Zoom Shoes, his family's business. As the 'Head of Brand E-Commerce,' Rijul propelled Zoom Shoes to new heights, making it available on major marketplaces. With a vision to be India's top brand for genuine leather footwear, their motto is #LetsBuildTogether.