4 Types of Lace-Up Shoes to Make a Lasting Impression at a Party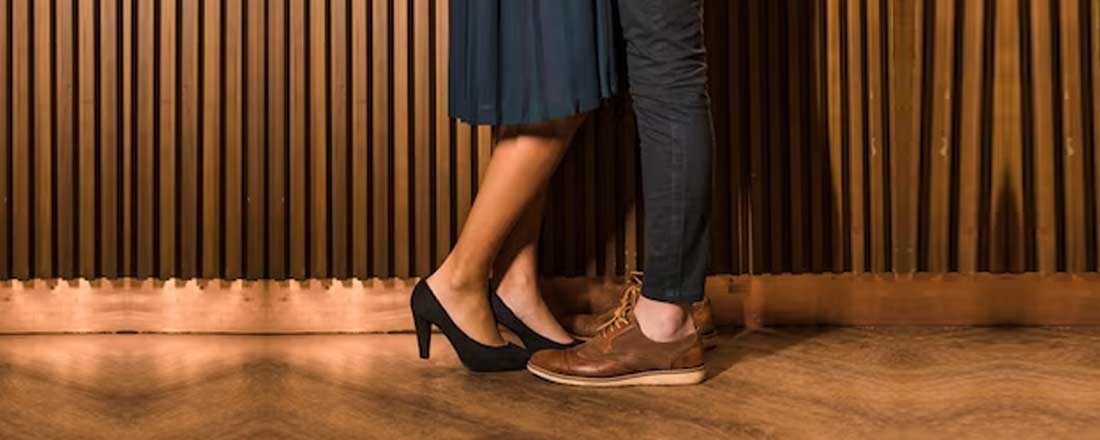 When it comes to making a style statement, whatever the occasion, big or small, Shoes are one of the primary things that come to mind when we talk about appearance and fashion. It gives an overview of your choices and your understanding of attire. Lace up Shoes are classic. They exude sophistication, elegance, and luxury. They are matchless and always in fashion. Lace up Shoes helps you make the desired mark and leave a lasting impression.
In this blog, we are going to provide a deeper understanding of the best lace-up shoes for a party that can elevate your style.
Oxford Shoes
Oxford shoes are the epitome of formal elegance. These original leather shoes feature a closed lacing system. They are smart and attractive. The sleek silhouette of these shoes, along with a low heel, gives them a refined appearance. These lace-up shoes are ideal for black-tie events and formal parties. The unparalleled style, ultimate durability, and look of genuine leather give these lace-up shoes an edge over others. A must-have for parties and conferences!
Brogue Shoes
Brogue shoes are versatile and matchless. They creatively combine elegance with casual flair. These Original leather shoes are often found featuring various decorative perforations or broguing. Usually, these decorative elements are on the toe cap or along the edges, giving them a distinctive style. The amazing detailing of these shoes makes them the best lace-up shoes for any semi-formal or casual occasion. These pair of shoes go well with any outfit. Available in different hues and styles, you can choose from an extensive range of brogue shoes that are sure to make heads turn at the party.
Derby Shoes
Derby Lace Up shoes is another popular choice for parties. Their versatility and timeless appeal make them the best lace-up shoes for important occasions. The open lacing system of the Derby shoes offers great comfort. Moreover, the bespoke fit of the Derby shoes gives you the desired ease throughout the day. They are the most in-vogue extended wear. The sleek design, variety of options, different styles, and oozing sophistication of Derby shoes are spectacular. It is a popular choice among party goers!
Wingtip Shoes
Wingtip shoes are smart and chic. These lace-up shoes are characterized by their wing-shaped toe cap. The intricate detailing on these shoes gives them a seamless feel. They not only enhance the visual appeal of the footwear but also give you a distinctive look. The wingtip shoes can be paired with any formal or semi-formal outfit. The meticulous crafting of the original leather shoes gives them a polished appearance and helps you make a mark at the party.
The Key Takeaway!
When it comes to making a memorable impression at a party, lace-up shoes are a must-have accessory. These shoes add more glory to your looks and give them a fine appeal. If you want to step into the world of refined fashion and leave a mark wherever you go with a refined and urbane pair of original leather shoes.
Author Bio

Shravan SinghMeet Rijul Soni driven by a passion for education and staying updated with evolving trends, Rijul Soni embarked on a journey of knowledge-sharing through blogging. He hails from Punjab and has pursued B.Tech from NIT Jalandhar. After working as an Operations & Analytics Consultant in Bangalore, he joined Zoom Shoes, his family's business. As the 'Head of Brand E-Commerce,' Rijul propelled Zoom Shoes to new heights, making it available on major marketplaces. With a vision to be India's top brand for genuine leather footwear, their motto is #LetsBuildTogether.