The Ultimate Guide to Loafers for Men - Your Summer Shoe Essential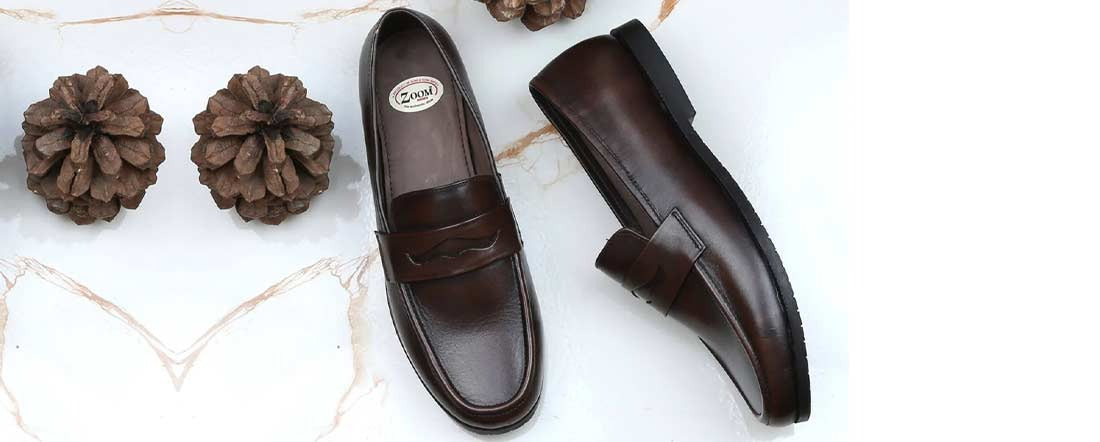 Summer calls for stylish and comfortable footwear, and Loafers for Men fit the bill perfectly. In this comprehensive guide, we'll delve into the world of loafers, exploring their characteristics, history, and the different models available. Plus, we'll provide you with style advice and recommendations for where to find the best leather loafers for men at reasonable prices.
Exploring the Versatility of Loafers for Men
Loafer Shoes for Men are often associated with the lazy, sunny days of summer. They are renowned for adding a touch of summery sophistication to any outfit. However, what many don't realize is that leather loafers for men are incredibly versatile. While they are perfect for warm-weather wear, their adaptability allows them to be donned throughout the year. Let's take a closer look at what makes them so special.
Materials and Craftsmanship of Loafers for Men
Moccasins are typically crafted from soft, supple leather, making them comfortable for long hours of wear. The construction involves a single piece of leather wrapped around the foot, resulting in a seamless design that minimizes discomfort and friction.
The Origin of Loafers for Men
The history of loafers or moccasins is a tapestry of cultures. They have roots in Amerindian traditions but were first discovered in Armenia over 5500 years ago. Their journey continued to Europe in the 19th century, gaining prominence in the 20th century for various reasons.
English Influence
Wildsmith Shoes, an English shoemaker, played a pivotal role in introducing moccasins to the modern world. In 1926, he crafted the first model for King George V, who sought comfortable indoor shoes for his country house. This endorsement sparked a trend that continues to this day.
Norwegian Adaptation
Across the Atlantic, Nils Gregoriusson Tveranger, inspired by Native American footwear, developed a version that quickly gained popularity in Norway. Its practicality and comfort made it a hit, contributing to the global rise of Mens Casual Loafers.
American Resurgence
In the 20th century, loafers for men made their way to the United States through young Americans who returned from Norway, bringing these stylish shoes with them. The popularity of these models led to the creation of the "weejuns" by GH Bass, a brand still thriving today.
The Guide to Different Models of Loafers for Men
Loafers are available in numerous models, ranging from classic to niche styles. We'll focus on the four most common types and touch on some of the more unique options.
Penny Loafers for Men: A Timeless Classic
Penny loafers are arguably the most popular version of moccasins today. Their origins are somewhat mysterious, but one theory suggests that American students in the 1930s used to slip a penny into the slot in the leather insert for emergency phone calls (when a call cost a penny). Over time, this practical habit became a style trend in the 1950s. By the 1970s, penny loafers for men had found their way into the business wardrobes of Wall Street executives, symbolizing prestige and wealth.
Tassel Loafers for Men: The Sophisticated Choice
Tassel loafers are a dressier variation of moccasins with a rich history. Their creation is attributed to the collaboration between Alden, a renowned American brand, and the legendary Brooks Brothers. This model is believed to have originated from a special request by actor Paul Lukas, who wanted to incorporate tassels into his moccasins. Tassel loafers for men are considered more sophisticated and have witnessed resurgence in recent years as part of the sartorial renaissance in men's fashion.
Bit Loafers for Men: The Italian Influence
In Europe, loafers were traditionally seen as too casual for formal settings. However, the landscape changed thanks to the famous Italian label Gucci in 1968. They introduced formal loafers for men adorned with a horse bit located above the leather yoke. This innovation resonated with Europeans, and the bit moccasin began to integrate into formal wardrobes across the continent. Today, you can find high-quality bit loafers from various brands, often at more accessible prices than Gucci's offerings.
Horsebit Loafers for Men: The Epitome of Formality
Horsebit loafers are the most Formal Loafer Shoes among moccasins. They feature a metal piece on top that directly recalls the bits used in horses' mouths. This equestrian connection adds a touch of aristocratic elegance to these shoes, making them a popular choice for formal occasions.
Driving Loafers for Men: Stylish and Practical
Driving loafers, also known as spiked moccasins, are the epitome of lightweight comfort. Designed with rubber studs on the sole, they provide excellent grip for driving, ensuring your feet stay secure on the pedals. Their origins trace back to the 1960s, coinciding with the rise of iconic sports cars like the Ferrari California and the Jaguar E-Type. Brands like Tod's capitalized on the automotive enthusiasm, offering technical moccasins designed for driving. Originally reserved for the wealthy that frequented racetracks; these shoes have transitioned into urban settings, maintaining a relaxed yet stylish image.
The Elegance of Black Loafers for Men
In conclusion, one thing to always remember about loafers for men is that they elevate any outfit. Their natural elegance and versatility make them a timeless classic in men's footwear. Whether you opt for the classic penny loafers, the sophistication of tassel loafers, the formality of bit or horsebit loafers, or the practicality of driving loafers, you're sure to make a stylish statement.
Now that you're equipped with the ultimate guide to men's loafers, you can confidently choose the perfect pair to complement your style, whether it's for a summer stroll or a formal occasion. Happy loafing!
Author Bio

Meet Rijul Soni driven by a passion for education and staying updated with evolving trends, Rijul Soni embarked on a journey of knowledge-sharing through blogging. He hails from Punjab and has pursued B.Tech from NIT Jalandhar. After working as an Operations & Analytics Consultant in Bangalore, he joined Zoom Shoes, his family's business. As the 'Head of Brand E-Commerce,' Rijul propelled Zoom Shoes to new heights, making it available on major marketplaces. With a vision to be India's top brand for genuine leather footwear, their motto is #LetsBuildTogether.