Putting Your Best Foot Forward: Keeping Up with the Latest Trends in Footwear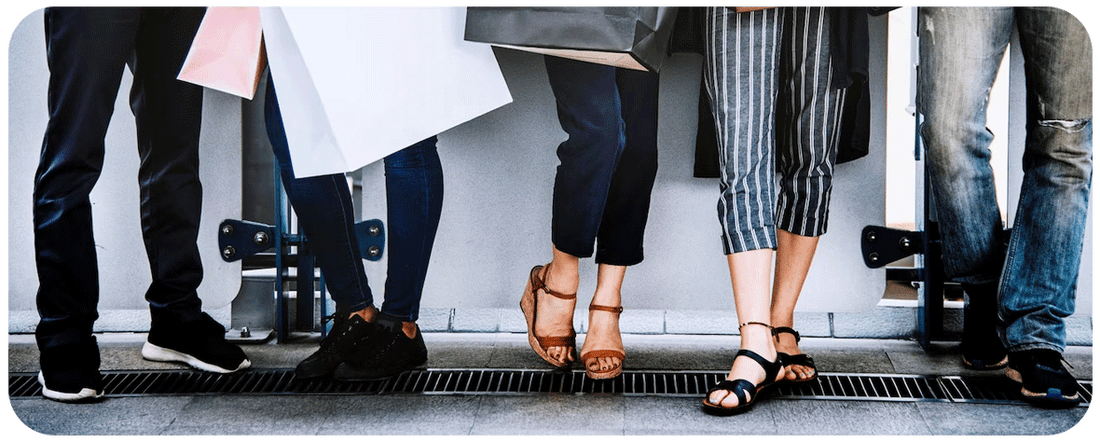 From towering stilettos to comfortable sneakers, every step we take speaks volumes about our style and personality. With the ever-changing trends in footwear, keeping up can feel like an exhausting challenge. But fear not! We've got you covered with everything you need to know to put your best foot forward and stay ahead of the curve in the world of shoes. Whether you're a fashionista or simply looking for everyday comfort, join us as we explore the latest trends and styles that are set to dominate this year's footwear scene!
Since the late 1700s, low-heeled, dependable brogues have been in fashion. It's a common belief that gentlemen should always have a pair of brogues in their closet. Brogues are more useful than other shoes since they are appropriate for both formal and informal occasions. A brogue is a statement item unlike any other when it is rich brown, navy blue, black, or dual hues. A high-end brand's high-quality brogue is an investment that will last a lifetime.
Espadrilles
A pair of espadrilles will provide a breath of new air to an otherwise uninteresting footwear collection. Espadrilles will provide the ideal balance of breathability and comfort, especially in the summer. For nighttime events, you can either make a dramatic statement with deep reds and blues or stay right in your comfort zone with colors like beige, brown, or black. Make heads turn with ease by wearing these shoes with a polo t-shirt, cotton pants, and a semi-casual blazer.
Casual Sneakers
Sneakers will always be in fashion and durable. Every man needs to have it and it is one of the most adaptable trends in footwear.
Your sneakers will go everywhere with you, whether you're going for a short shopping run, a laid-back meeting with a buddy, a late-night stroll around the park, or even a weekend hike. Owning a pair of sneakers adds diversity and flair to your shoe collection at every price point, which is intriguing. In addition to the timeless white sneakers, you can choose multicolored pairs in vibrant, quirky, or subdued pastel shades including blue, yellow, violet, and green as well as red or orange.
Loafers
This year, loafers dominated the footwear industry shoe trends, and things are likely to get much more intense in the next one. Loafers are a popular choice for all-season shoes since they are both functional and fashionable. Loafers won't let you down; wear them with your denim, shorts, cotton pants, or trousers starting in the tiny hours of this evening. Keep the blues and greys for your casual wear and opt for any shade of brown instead for a semi-formal appearance.
Slip-Ons
Most of the iconic Men's shoe collections should include at least one pair of slip-ons. They are adaptable and durable, and give your feet room to breathe. The best thing is that slip-ons go well with any casual ensemble, including t-shirts and jeans or button-down shirts and cotton slacks. Men have traditionally chosen slip-on shoes in neutral colors like black, white, and grey, but experimenting with more daring hues won't hurt them. You might wish to try your hand at neon-colored slip-ons, from electric green to lemon yellow or brilliant orange, as neon has made a noteworthy resurgence. If you wear these incredibly colorful and lively slip-ons, you will undoubtedly steal the show.
Footwear for different activities
There are so many different types of footwear on the market these days, it can be hard to keep up with the latest trends. But don't worry, we've got you covered. Here's a quick rundown of the best footwear for different activities:
For walking or running, you'll want a shoe that provides good support and cushioning. A comfortable pair of sneakers will do the trick.

If you're hitting the gym, opt for a cross-trainer or other shoe designed for specific workouts. This will help prevent injuries and give you the best possible performance.

For casual wear, there are endless options. Comfort is still important, but you also have more leeway in terms of style. Popular choices include flats, loafers, and even trendy sneakers.

And finally, for formal occasions or simply dressing up, heels are always a classic choice. But make sure to pick a comfortable pair that you can walk in without issue.
Latest footwear technologies
In recent years, there have been major advancements in footwear technologies. These new technologies are designed to improve the fit, comfort and performance of shoes. Here are some of the latest trends in footwear technology:
3D Printing: This technology is being used to create custom-fit shoes. 3D printing allows for precise measurements to be taken of a person's foot, which can then be used to create a shoe that perfectly fits their foot shape. This custom-fit shoe will be more comfortable and perform better than a traditional off-the-shelf shoe.
Graphene: Graphene is a material that is strong yet flexible, and it is being incorporated into shoes to create a more comfortable and durable shoe. Graphene-infused shoes will be able to better withstand wear and tear, and they will also be more breathable than traditional shoes.
Smart Shoe Technologies: Smart shoes are equipped with sensors and other technology that can track data such as steps taken, calories burned, and distance traveled. This information can then be synced with a smartphone or other device to help people better monitor their physical activity levels. Some smart shoes also have features such as GPS tracking and automatic lacing, which makes them even more convenient and functional.
Conclusion
With all the latest and greatest trends in footwear, it can seem overwhelming to keep up. However, with the right information and a few tips here and there, you can easily stay ahead of the curve. Start by researching what's currently available so that you have an idea of style for your wardrobe updates. Then remember to always invest in quality shoes as these will last longer than cheaper alternatives and ensure comfort throughout their lifetime. Lastly, embrace unique looks from time to time to really stand out from the crowd!
Author Bio

Meet Rijul Soni driven by a passion for education and staying updated with evolving trends, Rijul Soni embarked on a journey of knowledge-sharing through blogging. He hails from Punjab and has pursued B.Tech from NIT Jalandhar. After working as an Operations & Analytics Consultant in Bangalore, he joined Zoom Shoes, his family's business. As the 'Head of Brand E-Commerce,' Rijul propelled Zoom Shoes to new heights, making it available on major marketplaces. With a vision to be India's top brand for genuine leather footwear, their motto is #LetsBuildTogether.